Connect Mortgages has specialist advisers who can offer a range of International Finance for Expats and Foreign Nationals looking to buy in the UK or UK Nationals who are looking to purchase property overseas.
Expats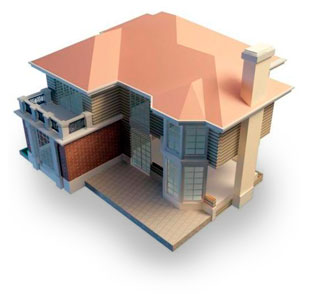 Over the past few years there has been a big upward trend in the number of Brits moving abroad, be it for work, or just a new place to live. As a result, expat mortgages have become very popular to help Brits buy or remortgage a property back in the UK. Off the back of this demand, Connect have established relationships with a wide range of mortgage providers who will lend to UK expats.
This type of mortgage is used when someone from the UK lives or works abroad and seeks finance to purchase a new property in the UK or remortgage an existing UK property. No matter if you have just left the UK or have lived abroad for many years we have lenders that can help you secure finance to buy an investment, residential or commercial property.
Some of the key areas where we can help with expat mortgage finance include:
Expats who live in a wide range of countries including Australia, India, Kenya, Nigeria and Singapore.
Expats that have just left the UK or have lived abroad for many years.
First-time buyers or first-time landlords
Self-employed Expats
Expats up to the age of 80.
Expats looking to purchase new build properties, Student lets, HMOs and Ex-local Authority properties.
Foreign Nationals
This term applies to foreign citizens seeking finance to buy a property within the UK. Currently, we help people from a wide range of countries to get a mortgage and among others,  these include Australia, US, China, Europe and Singapore. The mortgage can be to buy either a new place for themselves or their family to live in if they are planning to occupy the property or it can be finance secured on a property for investment such as a Buy to Let.
Overseas Mortgages
An overseas mortgage is when a foreign citizen seeks international finance to buy a property abroad. Currently, we can help Brits and foreigners from around the world secure mortgage finance in many countries, including popular European destinations like France, Spain, Italy and Portugal and we can also assist with many parts of the USA.
When looking to purchase a property abroad, you will discover there are often a limited number of mortgage lenders who are prepared to help you finance buying a property and often mortgage options can be quite niche and restrictive.
We understand that buying a property abroad can be daunting, but rest assured with a specialist Connect Mortgage Adviser, you are in safe hands. Our experienced mortgage advisers will not only try and find you the best mortgage available to suit your requirements, but they will also guide you effortlessly through the whole mortgage process.
What next?
We will come back to you quickly to let you know how we can help. If you would like to speak to us immediately, call us on 01708 676 111.
Looking for our intermediaries site?