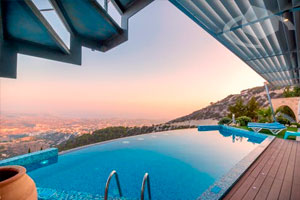 Connect have been helping clients purchase holiday homes and investment properties since 2004. Currently, we can help arrange mortgages in France, Italy, Spain, Portugal and the USA. The pandemic has affected mortgage markets around the world, but we still have lenders lending in these regions for both purchases and re-mortgaging existing overseas property.
In France valuations are still being carried out either by desktop or a drive-by and notaries are still working, so completions are available. They are lending up to 85%, but based on valuations being discounted first by 10%.
Other countries such as:
Spain are open for business, and non-resident mortgages are available up to 70% loan to value. We can provide an underwritten approval subject to finding a suitable property. Portugal is also accepting new proposals for non-resident clients up to 70% of the purchase price.
In the USA, most lenders have either stopped lending to foreign nationals altogether, or reduced loans to a max of 50-60% of the valuation. Good deals are still available for re-mortgages.
Surprisingly, applications for Italy are still being accepted to a maximum 60% loan to value for non-residents. There are some delays, however, caused by the need to apply for a tax number in the locality of purchase.
If you are considering an overseas property purchase or want to look at refinancing an existing overseas mortgage for any of these areas, please Get in Touch!