How can you join the thousands of people over 55 releasing equity of their own home?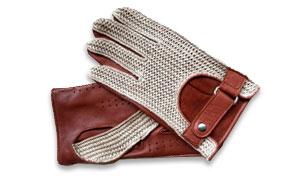 You could raise immediate TAX-FREE cash with the option of no monthly payments allowing you to:
Pay off an existing mortgage
Fund new home improvements
Plan your inheritance
Tackle your low pensions
Financial support for your loved ones
Take a holiday
Help a family member on the property ladder
Or more!
What are equity release and later life mortgages?
Lenders typically require a mortgage to be repaid by the time the applicant reaches retirement. Equity release and lifetime mortgages are mortgage products which allow an individual homeowner over the aged of 55 to obtain a large cash lump sum of money or a regular stream of income, dependant on the value of their residential property.  Instead of making payments to pay off the loan, the loan will be repaid from the properties value, usually on sale, and not until the homeowner passes away.
With an equity release mortgage, there are usually no monthly payments to make, as the cost of the loan interest is also deducted from the sales proceeds. The amount that can be borrowed is a percentage of the properties value. The older the applicant/s are, the higher the amount that can be borrowed. 
With a later life mortgage often also referred to as a RIO mortgage (Retirement Interest Only) you will make monthly payments of the cost of the interest. The benefit is that you may be able to borrow more, particularly if you are of a younger age, but you will need to show you have sufficient income to meet the payments. 
At Connect we are passionate about finding our clients the best deal and do so by having access to a wide range of both equity release and later life lenders, unlike some companies who only offer one or the other. For help in evaluating your options, contact a specialist adviser now.
Equity release plans are not right for everyone and it is important that you fully consider your options and receive impartial financial advice before making a decision. It is also important that, if you do decide to use an equity release product, you need to be sure it is one that meets your needs. If you would like to end your lifetime mortgage early, then you may have to pay a substantial early repayment charge. A professional adviser can help you to choose the plan that is right for you. To understand the features and risks, ask for a personalised illustration.
What next?
We will come back to you quickly to let you know how we can help. If you would like to speak to us immediately, call us on 01708 676 111.
Looking for our intermediaries site?