What is a Second Charge Loan?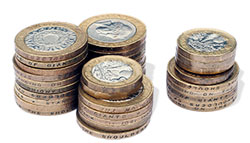 Second charge loans are often referred to as second mortgages because they have secondary priority behind your main (or first charge) mortgage.  They can also be called secured loans as they are loans for any purpose but secured against a property asset. They are often used as a way to raise money further money against the equity in a property when it is not possible or preferable to increase the first mortgage. It means you will essentially have two mortgages on your property.
Second charge loans can be arranged on a variety of property types including your own home, a Buy-to-Let property and a commercial property. They can be arranged both on a long term basis e.g. 25 years or on a short term 'bridge' basis of say up to 12 months.
Why a second charge loan?
The following are some examples of how our clients have used second charge loans:
Client A
This client had some credit problems after taking out his first mortgage. He wishes to raise money against the equity in his property but remortgaging meant he would end up paying more interest on all of his mortgage. Connect helped him to take a second charge loan that meant he could borrow more, but keep the competitive rate on his first mortgage.
Client B
This client had a first mortgage on a fixed rate with a high early repayment charge. He wanted to borrow more money, but the first charge lender did not offer further advances. The Connect adviser helped him to take a second charge mortgage, as this was a cheaper option to the alternative of a remortgage and paying the early repayment fee.
Client C
This client wished to purchase an investment property and needed additional funds for the deposit and renovations on the property. Connect helped the client to raise a second charge bridge loan on their own residential property. The loan was repaid when the renovations were finished and the investment property was re-mortgaged at its new increased value.
If you wish to borrow more money against the equity in your own home, contact a Connect adviser who will help your to compare the options between your existing lenders further borrowing offering, a complete remortgage to a new lender or a second charge option. 
Important: To take out a second charge loan, you will normally need to seek permission from your first mortgage lender. Most lenders will allow this but some lenders do have restrictions. It is worth calling your lender to check their policy before proceeding with a second charge application. If your lender will not give consent, we do have some lenders that will consider an alternative called an 'equitable' charge, which does not require their permission. 
What next?
We will come back to you quickly to let you know how we can help. If you would like to speak to us immediately, call us on 01708 676 111.
Looking for our intermediaries site?