Connect Mortgages was founded in 1998 by and has now grown to over 30 people in our offices in Hornchurch, Essex.
Initially starting the company within a letting agent, our CEO Liz Syms, soon transformed the business into becoming specialists in the BTL market, which still represents a large percentage of the overall business.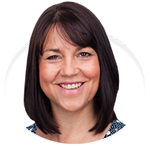 The team now include specialist advisers in all areas of property finance such as:
Through our experienced specialist mortgage advisers, we aim to help you find the very best property finance to suit your circumstances.