Can I get a mortgage?
What will my mortgage cost?
Our free mortgage calculator will walk you through a series of simple questions and will show you if you're eligible for a mortgage and how much it will cost…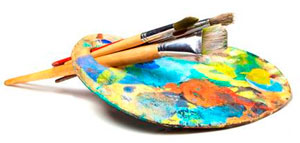 By the fourth quarter (Oct to Dec) of 2019, there were more than 5 million self-employed people in the UK*, up from 3.2 million in 2000. Self-employment has contributed strongly to employment growth in the labour market, with self-employed people representing 15.3% of employment, up from 12% in 2000.
Many self-employed people mistakenly think their irregular income or lack of three years' worth of accounts means they automatically don't meet the requirements for a mortgage. This is incorrect. In spite of research showing that nearly 50% of applications are getting turned down for "non-standard" reasons including self-employment or contracting, Connect has a wide range of lenders who are more than happy to lend.
Many high street lenders will require a self-employed applicant to have been trading for 3 years or more, but Connect has access to lenders who will consider just 1 year of trading. For those that have been self-employed for some time, Connect also have lenders who will consider taking just the latest years profit figures rather than averaging the last 3 years. 
Company Directors who own more than 20-25% of the company will also be treated as self-employed. Many lenders will use the PAYE income and the Directors dividends for affordability. It may be more favourable for affordability to contact a Connect adviser to help you find a lender that will consider the share of profits instead of dividends. 
For more information and to check your qualification for a self-employed mortgage, contact us now. 
What next?
We will come back to you quickly to let you know how we can help. If you would like to speak to us immediately, call us on 01708 676 111.
Looking for our intermediaries site?