We search 100s of lenders
While we all aspire for things to go smoothly, the truth is life rarely unfolds in perfect harmony. This very imperfection is a reminder that perfection remains an elusive ideal. In our pursuit of excellence, we encounter the beautiful unpredictability of existence, where challenges and imperfections pave the way for growth, resilience, and valuable life lessons. So, rather than seeking unattainable perfection, we can embrace the imperfect tapestry of life, recognising that its twists and turns contribute to our personal development and the richness of our experiences.
Despair not, for while we must acknowledge our current situation, we are fortunate to possess a contingency plan that equates to many potential solutions. In times of adversity, our reservoir of options and alternatives allows us to navigate through challenges and emerge stronger than before.
With that said, in the world of finance, opportunities often come knocking when you least expect them. Congratulations on winning the auction property! However, what's the next step? Usually, you'll need to make a 10% deposit on the same day you win the bid, with the remaining purchase amount due shortly thereafter. This can pose a challenge for many buyers, as a conventional mortgage often takes more than 28 days to become active.
This is where "We Search 100s of Lenders and bridging finance becomes your "plan b." It provides you with a quick and flexible solution to secure the funds you need in a time-sensitive situation. So when traditional mortgages fall short, we search 100s of lenders" to have your back, offering you the support you require to make your property purchase a reality.
Why would you get a bridging loan?
Bridging loans are commonly utilised by individuals seeking to acquire a new home prior to selling their existing one. They are also favoured by landlords, homeowners, auctioneers and property investors as a financial resource to support various purposes, including property purchases and property development. For instance, a bridging loan eliminates concerns about being unable to finalise the property purchase within the tight auction timeline, as they can be quickly secured and repaid once the mortgage is ready.
As mortgage brokers, we search 100s of lenders and play a pivotal role in helping clients find their plan B for time-sensitive matters by searching hundreds of lenders to secure the best Bridging Loan tailored to their unique situation and needs.
Understanding Bridging Finance
Bridging finance, a specialised financial product, is designed to provide short-term funding to facilitate property transactions. We search 100s of lenders and serve as a financial bridge, enabling individuals and investors to buy a new property before selling an existing one. This is particularly invaluable when expediency is a priority, and conventional mortgage approval processes might be less efficient or time-consuming. Bridging finance essentially steps in to bridge the gap, not only in terms of time but also in providing the flexibility needed to navigate the intricate web of property dealings.
The procedure for applying for a bridging loan can differ depending on the lender you choose to work with. In simplified terms, there are a handful of fundamental phases that encompass all such applications. We search 100s of lenders, and it typically commences with the lender receiving an initial inquiry, evaluating its feasibility, and deciding whether they can offer assistance. Assuming all aspects align as needed, lenders will proceed to provide the necessary funding to the applicant.
The dynamics of bridging finance
Bridging finance extends its availability to a diverse range of applicants, encompassing individuals, corporate entities, self-employed individuals, trusts, and more.  These are just some of the reasons why we search 100s of lenders.
Additionally, funding is accessible to foreign nationals and offshore entities, further broadening the scope of potential borrowers. Bridging loans are a popular choice among property investors, developers, and landlords, especially those with intricate financial profiles seeking swift and adaptable access to capital; hence, we search 100s of lenders for the right fit.
The dynamic nature of bridging finance is as follows:
Quick Access to Funds: Bridging loans are renowned for their speed. Unlike traditional mortgages, which may take months to secure, bridging finance can often be arranged within weeks or even days. This agility is especially useful when you've found a once-in-a-lifetime property opportunity. We Search 100s of Lenders to expedite the process.
Flexible Terms: Bridging loans offer considerable flexibility. Clients can choose between closed bridging loans (with a fixed repayment date) and open bridging loans (with a more flexible repayment date). This versatility ensures the loan aligns perfectly with individual needs and circumstances.
Interest-Only Payments: Many bridging loans require interest-only payments during the loan term, allowing clients to focus on the transaction at hand and plan the sale of their existing property. We Search 100s of Lenders to find the best rates for interest-only payments.
Property Valuation: Bridging finance relies heavily on the value of the properties involved rather than an applicant's creditworthiness. This makes it accessible to a wider range of clients, even those with less-than-ideal credit. We Search 100s of Lenders to find the right property valuation match for you.
Professional Assistance: Mortgage brokers like us play a vital role in securing bridging finance. We have access to a vast network of lenders and the knowledge to guide clients through the complex process, ensuring they secure the most favourable terms. We Search 100s of Lenders to connect you with the best professionals in the industry.
Navigating bridging finance with Connect
Our role as mortgage brokers specialising in bridging finance is to make the process as smooth and stress-free as possible for our clients. We understand that this specialised financial product requires a unique approach, and our commitment to excellence shines through in the following ways:
Extensive Lender Network: At Connect, we search 100s of lenders, including major banks, private lenders, and specialised bridging finance providers. This enables us to match clients with the lender that best suits their requirements.
Tailored Solutions: We don't believe in one-size-fits-all solutions. We take the time to understand our client's needs, objectives, and financial situation, ensuring that the bridging finance we secure is custom-tailored to their unique circumstances.
Transparent Communication: We walk our clients through the process, ensuring they understand the terms, costs, and responsibilities associated with their bridging finance. Transparency is key to our client relationships, and at Connect, we search 100s of lenders to find the best fit for them.
Efficiency and Speed: We know that timing is often critical in property transactions. Our expertise in navigating the intricacies of bridging finance allows us to expedite the application and approval process, helping clients seize their opportunities swiftly.
Why do we search 100s of lenders?
Firstly, we are privileged to have over 170+ panel lenders. Our diligent team of mortgage advisers undertakes the task of scouring through an extensive network of 100s of lenders to identify the most advantageous bridging loan options. It's crucial to remember that the criteria set by these lenders can vary significantly. The specific requirements you must satisfy to secure a bridging loan may diverge from one lender to another.
Consequently, it's entirely plausible for your application to be declined by one provider while being warmly embraced by another, underscoring the importance of careful consideration and due diligence in the borrowing process. We search 100s of lenders, and many lenders tend to evaluate borrowers based on a common set of overarching criteria. These factors typically encompass:
Collateral or Security for the Loan: Lenders will assess the asset or property you use as collateral to secure the loan.
Property Type: The type and condition of the property you intend to use as security, whether it's residential, commercial, or something else, can impact the loan terms.
Location: The geographic location of the property is significant, as it can affect its value and market conditions.
Loan Size: The amount of money you're requesting as a loan is a pivotal consideration for lenders, as it directly influences the risk associated with the loan.
Loan Term: The duration of the loan, or how long you'll need the financing, plays a crucial role in determining the terms and interest rates.
Credit History: Your personal or business credit history is a substantial factor in demonstrating your creditworthiness and ability to repay the loan.
Deposit Size: If you're making a down payment or deposit, its size can affect the loan-to-value ratio and terms of the loan.
Applicant's Age: Some lenders may consider the age of the loan applicant as a factor, especially for individuals nearing retirement.
Proof of Income: Demonstrating a stable and sufficient income source is vital to assess your ability to repay the loan.
Exit Strategy: Lenders often want to know how you plan to repay the bridging loan. This could include selling the property, refinancing, or other methods.
Purpose of the Bridging Loan: Lenders may inquire about your specific use for the loan, whether it's for purchasing a new property, renovating, or addressing a financial need. This information can help determine the loan's suitability and terms.
These criteria collectively shape the lender's decision-making process when considering your application for a bridging loan, influencing the terms and conditions that will be offered to you.
Understanding the Procedure
At Connect Mortgages, we Search 100s of lenders and take you through a comprehensive bridging underwriting process that comprises 4 crucial steps, ensuring a smooth and efficient experience. As we delve into the intricacies of this process, we'll provide you with a detailed overview to help you navigate each phase effectively.
Initial Inquiry: To kickstart the process, we welcome your loan inquiry. This initial step is essential in gathering your fundamental information, including basic personal details and preliminary investment data. We believe in laying a strong foundation for our journey together, where we search 100s of Lenders to meet your needs.
Preliminary Assessment: Our administration process continues as we explore an initial assessment. Here, we delve deeper into background information gathering, allowing us to gain a more comprehensive understanding of your unique situation. This step is pivotal in ensuring that we search 100s of lenders and have all the relevant data required to source the right product.
Decision in Principle (DIP): With the preliminary information at our disposal, we swiftly move forward to issue a Decision in Principle (DIP). This pivotal phase sets the course for our collaboration as we agree on the terms and conditions that best suit your needs based on our search through 100s of lenders.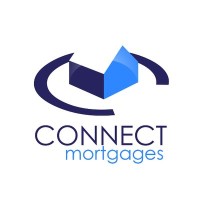 Valuation and Legal Procedures: Once the terms are established,  the lender will instruct valuers and, of course, your selected solicitors, who play a significant role in the process. They work diligently to complete their tasks, ensuring a seamless and efficient transaction.
Throughout this journey, we understand the importance of continuous communication. We make it a point to stay in regular contact with you, ensuring that you are well informed about the progress of your investment.
By following this thorough and well-structured process, we aim to provide you with the highest level of service and support, ensuring that your financial objectives are met with precision and care.